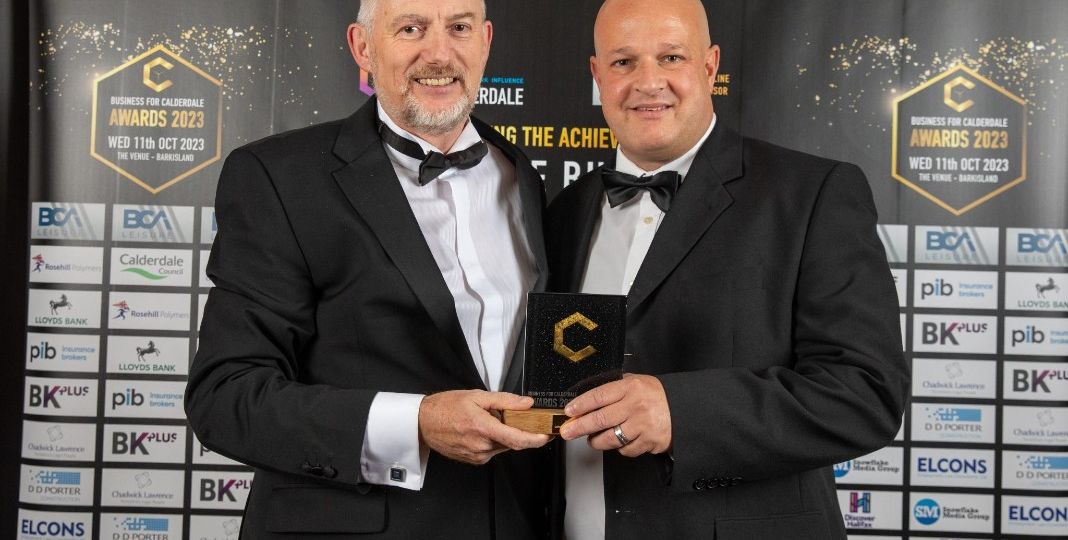 Extensive investment in machinery and product development by Huddersfield-based window and door manufacturers John Fredericks has been recognised with success in the prestigious annual Business for Calderdale Awards.
Celebrating the achievements of companies in the borough, John Fredericks was named SME of the Year at a glittering award ceremony. The criteria for the category was to "show outstanding initiative, boldness and imagination in the enterprise, as well as sound management practices" and "demonstrate a degree of commercial success that is exceptional for the size of the business."
One of the major contributing factors to this recent success has been the launch of the Ultimate Heritage range of windows and doors, and in particular the Flush Sash with GENUS Joinery. This exceptional product is engineered using traditional joinery techniques with scribed and milled butt joints providing the ultimate timber effect window.
"We're delighted to have been named SME of the Year," said Mark Dicconson, Managing Director of John Fredericks. "It's testament to the hard work and dedication of everyone at the company and showcases our vision and determination.
"As a company, we've been trading continuously for more than 53 years and throughout that time we've constantly strived to provide our customers with the very best products and exceptional service.
"We've invested heavily to ensure that we stay ahead of the curve of product development and our Ultimate Heritage range is a prime example of this. For anyone looking to offer homeowners an outstanding window, the Flush Sash with GENUS Joinery is just different class!"
Nick Worsnop, Chair of the Business for Calderdale Committee, expressed his appreciation of the remarkable achievements of the winners, explaining: "The Judges all found it no easy task to choose the winners of the award from the hundreds of nominations. The drive, entrepreneurial spirit, and unwavering effort are commendable, and it is important that we come together and celebrate this excellence in our business community."
Find out more about the GENUS Flush Sash here: www.theultimatecollection.uk/heritage-style-frame-options/